Website Development Service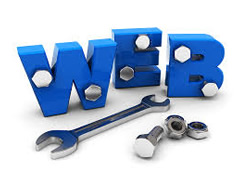 A well-conceived website is an essential part of every business/organization's needs. The point when planning your site, one truth we generally keep in our mind is that the website we build for you will serve as the spine of your business. In today's competition, if your website is not intuitive or user-friendly to arrest the attention of the target audiences, then it is simply waste of time, effort and investment.
Our highly talented web development and designing team will always follow an organized way for developing highly creative and intuitive user-friendly website. Our programming executives will carefully analyze your business requirements and frame a perfect road map for your website without compromising on the SEO part. Finally, we bring into use all the talents of creativity and come up with robust, feature-rich, cost effective, search engine friendly & easy-to-use websites something really different yet powerful.
We have successfully implemented several Website Solutions for Mobile Apps to the clients across various industrial sectors.
Websites with static pages to complex portals
Websites with subtle animations to dynamic media-rich Flashed-sites
Website redesign and re-engineering