Outsource Product Development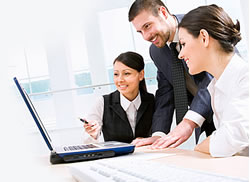 In today's cut throat competitive environment, Outsourced Product Development is the target market for all business. Startups and large organizations have started recognizing the value that an efficient and experienced outsourcing partner can offer and many such organizations are partnering with us today for outsourced product development.
ANGLER's Mobile App Outsourcing is the ideal outsourcing product development partner for product based organizations globally. We provide end-to-end solutions for product development and industry specific custom app development services leveraging the rising technologies on mobile platform.
Our mobile app programming team is highly experienced with deep domain knowledge, industry specific skills, and various talents ranging from business requirements and conceptual design to development, quality check, support and maintenance.
Outsource to MOBILE APP OUTSOURCING and relieve your business/organization from continued stress in developing new products.
Benefits of Outsourcing Product Development
Cost-Cutting of the product
Access to superior resource pools
Resource support during product delivery ups and downs
Increased ROI, quality & performance
Time-effective for market reach
Focus on core competence of product marketing
Leveraging latest technologies effortlessly
Increase the market shares and profit
Check the below pages for more details