Pre-Sales Consulting (FREE)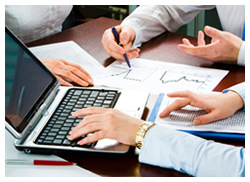 Customer faith is something we must gain. Therefore, we take full care for the App solutions we offer. Our pre-sales executives are certified technical consultants, product specialists and sales support engineers providing you, with information you require for the complete app solution.
We are always at your service to offer Pre-Sales support at FREE of cost which includes
Technical queries, creative ideas, suggestions, and improvements
Product Demo
Proof of concept
Solution groundwork
With this approach, you can always be confident enough that your product satisfies your business goals.
Please fill the below form our pre-sales executive will get in touch with as soon