Mobile app outsourcing offers comprehensive Mobile application development services includes developing customized mobile and tablet apps catering to unique requirements of each brand and business. Now the growing popularity of smartphones and technology advancement, has become essential for business to offer user-friendly mobile experience.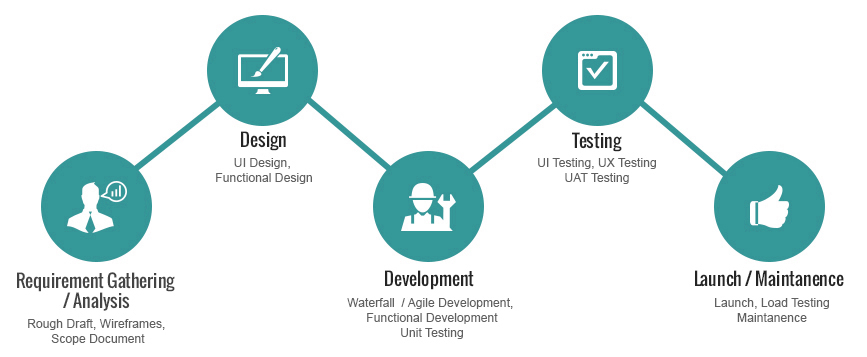 We help our clients to understand end-users, competitive analysis, UI design & architecture, prototyping, testing, launch, and promotion methodologies we deploy. Our advanced mobile app development service offerings are across various platforms and we are constantly engaged in raising the bar and setting higher standards for mobile applications by using the three key characteristics, i.e. anytime access, personalization and contextual use, offered by mobile platforms.
With more than 14 years of quality experience in deploying well aimed solutions to clients from diverse business verticals and our impressive track record of on time delivery of solutions, we can safely assure a high quality mobile application suiting your requirements.